CayenneRed Team

Duncan Cumming
-Founder & CEO
Duncan has over 10 years experience in driving Online Sales & Media programmes, including Search Marketing (Pay-per-click & SEO), Affiliate & Partnership Marketing, Display Advertising, Social Media, Online Sales Strategy, Onsite Usability, Design & Branding for major blue chip organisations – including Centrica, British Gas & Groupon. Duncan is owner and CEO of the fast-growing International Digital Marketing Agency, CayenneRed. An Online strategist, aimed at delivering a world-class service on how to improve your eMarketing Channel ROI.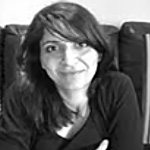 Jag Ture
-SEO Content Writer / Client Services
Jag Ture is responsible for all content. Her team of writers work across the whole client base providing content of the highest calibre to support their onsite content and individual SEO strategies. Jag is meticulous in her approach to content quality ensuring only the that the highest of standards are met.